Film Screening and Panel Discussion: The Chinese Exclusion Act
September 12, 2018 at 12:00 pm
 – 
1:15 pm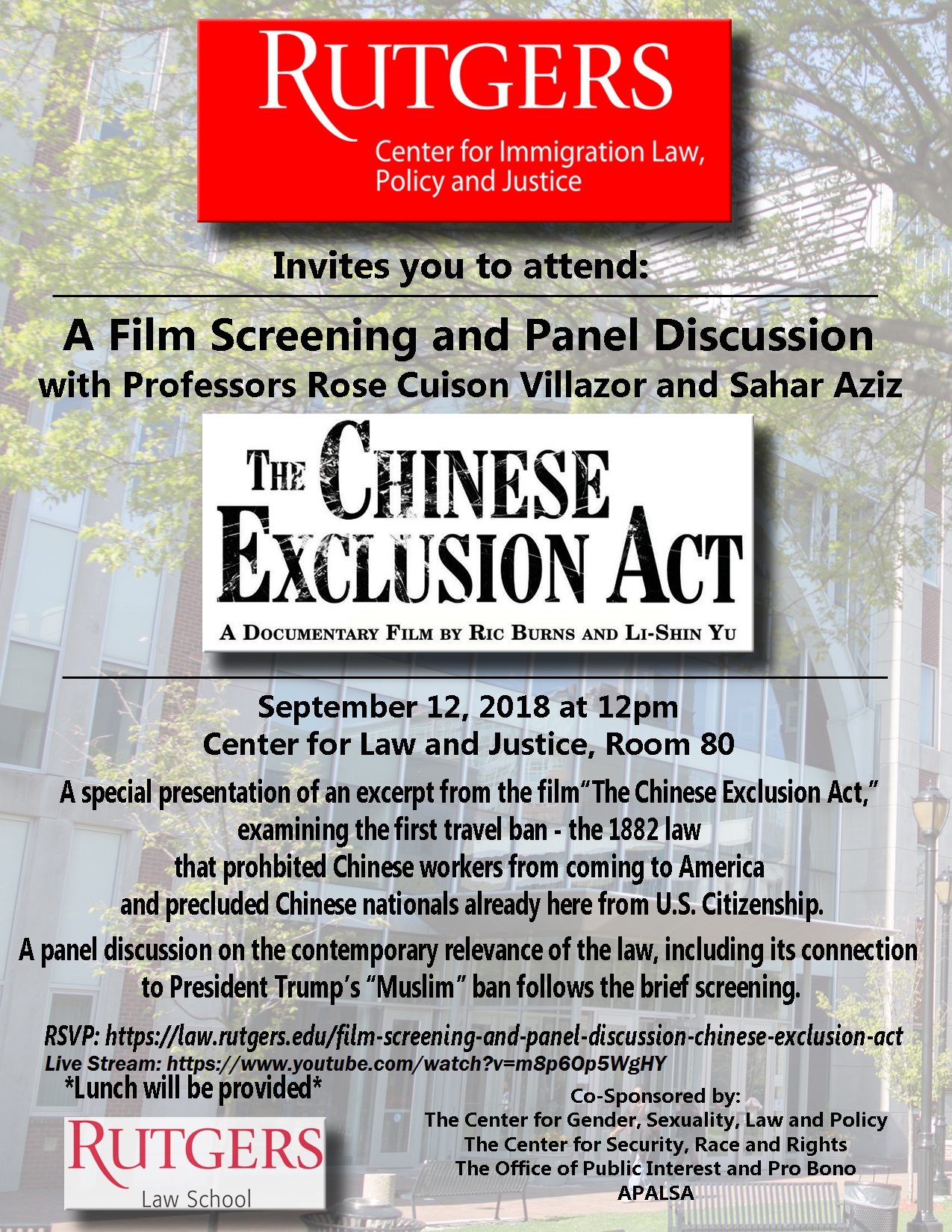 SPONSORED BY:
The Rutgers Center for Immigration Law, Policy and Justice
WHEN:
Wednesday, September 12, 2018 – 

12:00pm

 to 

1:15pm
Rutgers Law School will host a film screening of "The Chinese Exclusion Act" and a panel discussion with Law Professors Rose Cuison Villazor and Sahar Aziz on Wednesday, September 12, at 12 p.m. in Room 80 of the Center for Law and Justice at 123 Washington St. in Newark.
The Chinese Exclusion Act is a documentary film by Ric Burns and Li-Shin Yu that examines the 1882 law that prevented Chinese workers from coming to America and precluded Chinese nationals in the U.S. from attaining citizenship.
A panel discussion will follow the screening. The event is sponsored by the Center for Gender, Sexuality, Law and Policy, the Center for Security, Race and Rights, the Office of Public Interest and Pro Bono and the Asian Pacific American Law Students Association.
The event is free to attend, but those attending are asked to RSVP at this link.