RBG Movie Night
September 13, 2018 at 6:00 pm

 – 

8:30 pm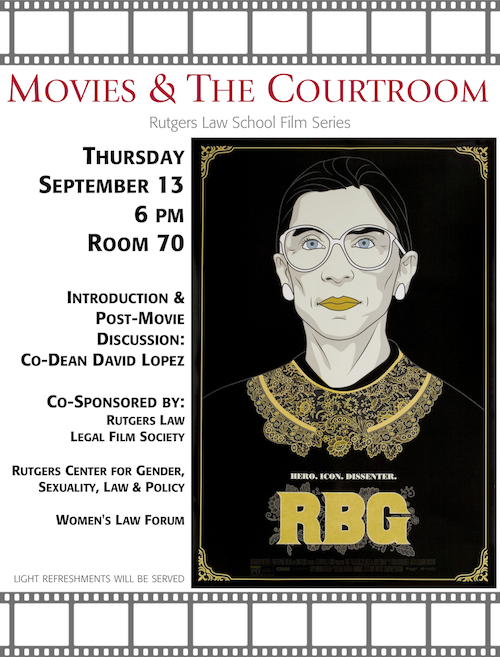 Don't miss the free screening of Rutgers Law's own "notorious" RBG  on Thursday, Sept. 13 at 6 p.m. in Room 70. 

Come grab a slice of pizza, enjoy a cold soda or beer, and stick around after the film for the discussion, led by Dean David Lopez.
The film screening is proudly co-sponsored by the Rutgers Center for Gender, Sexuality, Law and Policy.